If you are looking for beginner piano lessons, I'm sure you want to find the best piano teacher near you!
The best piano lessons for beginners you can find are in person (not online), one-on-one, with a qualified, dedicated private piano teacher who has at least 10 years' experience teaching piano.
Here are 5 top tips for finding a quality piano teacher, with whom you can learn to play piano and know that you are getting the best piano lessons:
1. Qualified Sydney Piano Teacher For Beginners
When searching for the best piano teacher for beginners, it's very important to consider the teacher's qualifications.
Look for a music teacher who has a dedicated degree in music performance or music teaching – for example, Bachelor of Music (BMus) or Bachelor of Music Education (BMusEd or BME) or higher.
Not all degrees are the same, so you also need to consider where they studied and received their degree.
In Sydney, institutions like the Sydney Conservatorium of Music have high entry requirements and rigorous training, so you can be sure teachers who have their degree from here are well qualified to teach quality music lessons for beginners.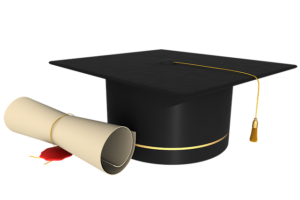 Additionally, a teacher who has achieved a high level on their instrument will certainly be able to teach higher quality piano lessons, simply because they know what is required to play the piano VERY well, and so they are also able to teach these skills.
Look for a teacher who has advanced piano qualifications like Associate of Music, AMEB (AMusA), Licentiate of Music AMEB (LMusA), ATCL or LTCL.
These qualifications provide proof that your piano teacher has trained to a high level in both the art of teaching and in piano studies. These are definitely qualities to look for in a music mentor for yourself or your child.
Book your private piano lessons with a qualified teacher now! Phone 0425 275 588

2. Experienced In Teaching Beginner and Advanced Piano Lessons
When starting piano lessons, it's easy to think you just want a teacher for beginners, but it's important to understand that you actually want a teacher who is experienced in teaching piano students of all ages and levels!
The more experienced your piano teacher is in teaching beginners, right through to advanced piano lessons, the more expertly they can guide beginners in the right direction from the start. Over time, the best beginning piano lessons set a strong foundation to build great skills for learning advanced piano music later on.
When searching for your ideal piano teacher, be sure to ask how long they have been teaching, and what level their piano students reach with them.
3. Private Piano Studios vs Music Schools for Beginners
Learning piano in a private piano studio usually means you will be learning with a dedicated piano teacher, who has years of experience teaching music. This is exactly what you want for beginner piano students!
The years of experience a private piano studio owner has in teaching beginners and advanced piano students means that beginners are taught excellent piano technique and skills right from the first piano lessons.
While piano schools do have their place, they tend to have young teachers, who are just starting their music teaching careers. Additionally, music schools can also have quite a high turnover of staff, so you could start learning piano with one teacher, but find your teacher changes over time, causing changes in teaching style and focus.
For consistent and expert piano lessons, be sure to find a private teacher who runs their own piano studio for your first piano lessons, and you will always be glad you did!
Call Elizabeth Myers to find out about private piano lessons for beginners in Parramatta. Phone 0425 275 588

4. One-On-One Music Lessons vs Piano Classes for Beginners
There is an increasing trend for music schools to offer group piano lessons for beginners. The problem with this is that the teacher isn't able to effectively monitor each student to ensure they are progressing with high quality. They also need to move at an average speed for the group, so students who are struggling, and students who are excelling are both disadvantaged in a group.
Beginning piano lessons are the time when special focus should be on the individual student, to ensure their hand technique is set up properly for long term success and growth as a pianist.
Additionally, as students begin to read music, one-on-one lessons ensure each student is successfully growing in their knowledge and understanding of music theory and how to sight read music. These are essential skills for the piano student wishing to excel in their music studies!
One-on-one piano lessons are certainly the most effective piano lessons for a beginner. They may cost more than group lessons for each lesson, but you will find that over time, quality private piano lessons will be the best investment for overall success at learning to play the piano.
Call 0425 275 588 to discuss one-on-one piano lessons with Elizabeth Myers
5. Talk To The Teacher About Beginner and Advanced Piano Lessons
With a qualified, experienced teacher and regular piano practice, beginner piano players can progress quickly.
The best piano teacher to guide you through the early stages of learning to play piano is one who runs their own piano studio, is qualified as a pianist and as a teacher, and who has been teaching for many years, so has the experience to guide you in the best way to learn piano.
The best way to find the right teacher for you or your child is to talk to the teacher and find out if their piano teaching matches these 5 top tips.
It's also important that you like your piano teacher, and talking to them on the phone is the best way to get a feel for who they are as a person and as a teacher.
Find the best beginner piano lessons in Parramatta, Sydney
Elizabeth Myers has been teaching piano lessons in Sydney for over 25 years. She is a dedicated piano teacher, and focusses on teaching students how to play the piano with excellent hand technique, great music reading skills, understanding music theory, and of course, enjoyment and the love of playing piano.
She is well qualified with AMusA on piano and studied at the Sydney Conservatorium of Music for her BMusEd degree.
Elizabeth is well experienced in teaching adults and kids piano lessons right from beginners to advance piano students, and has a thriving piano studio!
Click here to Learn more about Elizabeth's piano lessons for kids.
If you are looking for quality Sydney piano lessons for beginners, give Elizabeth a call on 0425 275 588!