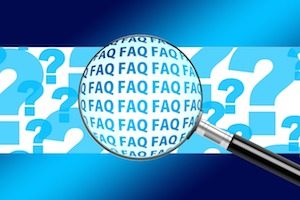 I have been teaching piano lessons in Sydney for over 25 years! In that time, I have been asked many questions. To help you get to know me, here are my answers to some of the FAQ's:
Q: What are your teaching days and hours for piano lessons?
A: I teach in my piano studio on weekdays and weeknights.
Q: Do you offer a free piano lesson for new students?
A: I would love to meet you before our first "official" piano lessons, so I offer a free meet and greet for my new piano students:  You can come and meet me before lessons commence (no charge).  If the student has learned before, I will listen to their pieces and scales to help me ascertain the level they are at. This will give us a chance to get to know each other, and also help me to prepare well for our lessons.
Q: What styles of piano playing do you teach?
A: I teach classical piano and popular music styles. I also prepare students for the AMEB Piano and Piano for Leisure exams.
Q: Do you have a preferred beginners program or piano lessons book series you use?
A: We start with a chord-based approach, with a combination of pieces from a book, technical work, some fun basic improvisation, and theory, although some theory is integrated into all lessons.  I set pieces from a variety of styles.  As the student progresses, we can start to focus on a particular area of interest if desired.
Call me to book your Sydney piano lessons today! 0425 275 588
Q: Do you teach music theory on its own?
A: Yes, I offer music theory and musicianship lessons … and I also include music theory in all our piano lessons. I am passionate about making theory interesting!
You can learn more about how I teach theory lessons here
Q: How many of your piano students sit AMEB piano exams?
A: It varies. I have different students preparing for piano exams twice per year.
Q: What sort of results do they achieve?
A: Although piano exams are not the only way to assess a student's achievement, my piano students do achieve good results in their exams. If they come to me from another teacher, generally I can improve on their previous marks.
Q: Do you do HSC Music Tutoring?
A: Yes – I have experience teaching HSC Music 1, Music 2 and Extension Music
Q: Tell me more about your piano teaching style and your thoughts about teaching music and piano lessons.
A: I am passionate about instilling a love of music in my piano students. I aim to teach my students to be well-rounded musicians who understand the music they play.
I tailor the piano lessons to the student's individual needs, at their own pace.
Attention is given to music reading, memory and aural skills, all of which are essential in musical training.
I feel my area of expertise is expressive interpretation of the music.
You can learn more about my Kids Piano Lessons in Sydney by clicking here
If you're looking for Adults Piano Lessons in Sydney, you can learn more here
Q: What Sydney suburbs does your piano teaching studio service?
A: My piano studio is in Parramatta, Sydney, providing quality one-on-one piano lessons. Sydney students travel to me from Parramatta, North Parramatta, Northmead, Baulkham Hills, Oatlands, Dundas, Carlingford, North Rocks, Rydalmere, Ermington, Eastwood, Westmead, Granville, Holroyd, Merrylands and Western Sydney.
Q: What is the best age to learn piano?
A: In my piano studio, I find the best age for kids to learn piano is around 7 years old. You can read more about when kids are ready to learn piano here.
If you are an adult, then any age is just perfect!! Jump in and start learning piano today!
Q: Do parents come into their children's piano lessons?
A: I encourage parents to take an active interest in their child's piano lessons – this includes attending the lessons and helping with practice at home. Of course, this must be age appropriate, and as children grow, they naturally become more independent. I have written an article to address this question more thoroughly – Parents' Role in their Child's Piano Lessons and Home Practice
If you have a question about my Sydney piano studio that's not answered here, please feel free to send me an email with your question, and I'll get back to you shortly!
If you are looking for quality private piano lessons in Sydney, call today, and let's get started!
For inspiring Piano Lessons Sydney, call Elizabeth Myers – Phone: 0425 275 588